About daishin
Company Name
DAISHIN INDUSTRIES LTD.
Established
Augast, 1971
Capital
J.YEN 60,000,000-
President
Shigenori Sobajima
Address
1520-1, Funatsuke, Yoro-cho, Yoro-gun, Gifu 503-1382 Japan
Business Line
Agricalture
Sprayer, Irrigation pump, Brush cutter, Tiller
Horticultural
Pump, Hedge trimmer
Industrial and construction
Generator, Welding generator, Trash pump
Landspace
30,000m2
Bank Reference
OGAKI KYORITSU BANK
The bank of Tokyo-Mitsubishi UFJ,Ltd
OGAKI SHINKIN BANK
History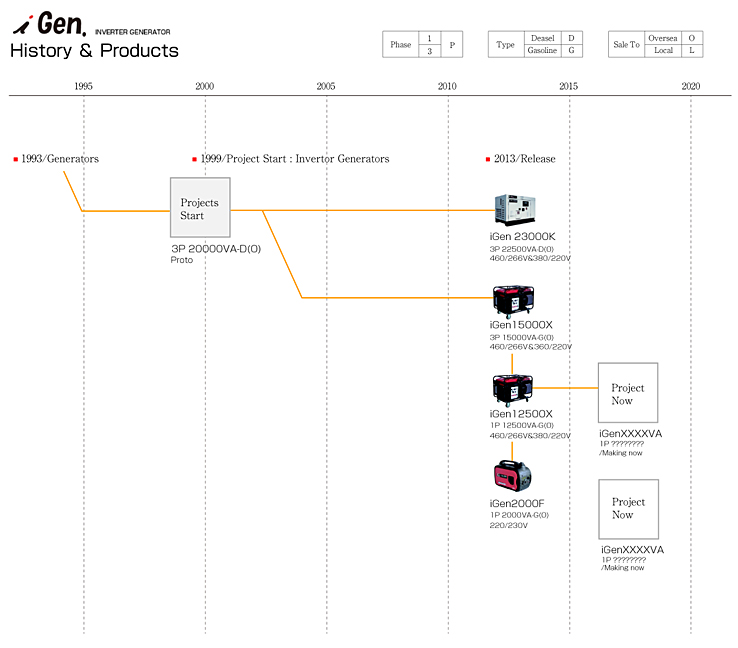 上記画像をクリックして拡大できます
1971/DAISHIN INDUSTRIES LTD. was established.
1986/Constructed new head quarter.
1995/KOREA DAISHIN CO. LTD. was established.
1999/June/DAISHIN Europe liaison office was established.
1999/September/ISO9001 Registration. Number 99QR.202
2001/Head office was moved.
2002/DALIAN DAISHIN INDUSTRIES LTD. was established.
2003/ISO14001 Registration Number Q3ER-355
2005/SHANGHAI DAISHIN INDUSTRIES LTD. was established.
Wide-ranging HG products support human life every day, all the time.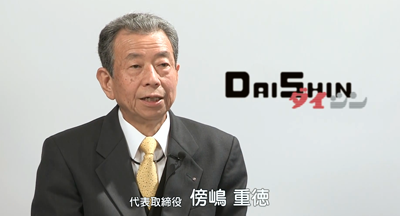 Daishin's HG products are available in a wide range,such as generators,engine driven pumps, brush cutters, hedge trimmers, and power sprayers. They support people's life in various field from professonal use in agriculture, civil and construction engineering, to personal use in gardening, DIY,outdoor and leasure activities, and to special events and life-saving activities.
Since the early days when agricultural sprayers were the mayor products, Daishin has been producing useful, safe,high-performance and long-life products. Daishin keeps producing safer, more comfortable, and up-to-date products,that comtribute to the society, even for elderly people.