News & Topics
This iGen specially-installed page updates on the 2nd Wednesday of every month.
Undetermined update happens due to the launch timing of inverter products.
In such case, Please note that we will report in TOPIX after undetermined content has been updated.

Movie
Message from CEO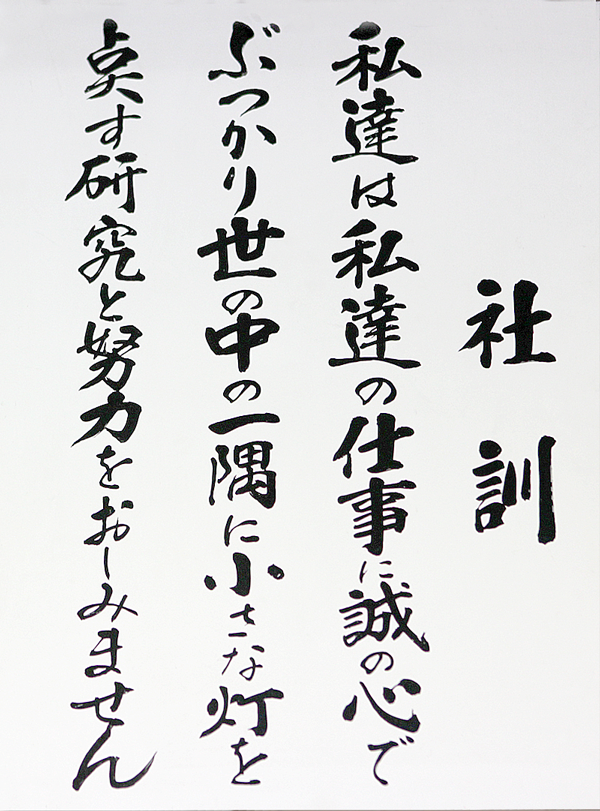 Our company motto states, "We faithfully do our best to light a candle in a corner of this world." This means Daishin's goal is to become a company where customer saitisfaction is the primary goal of all employees. We achieve this goal by continuously developing and producing safe,useful products that benefit society and offering to on the market at reasonable prices.
 Since the company's foundation more then 30 years ago, Daishin has sold a vast number of generators,pumps,and tillers Recently, Daishin launched the HG(HARD GEAR)Brand signifying its new breed of products. With the launch of this brend, the company's wide-range product lineup now includes high-powered mechatronic products using electronic control unit systems as typically seen in inverter generations.
 HG Brand products are aimed at general consumers and professionals. Our main goal is to provide high-class machines with superior usability and performance, equivalent to machines for professionals, at reasonable prices thorough sophistication and simplification of the features. With the HG product lineup, as a pioneer of HARD GEAR, Daishin strides into the international market meeting the needs of people in every corner of the globe.